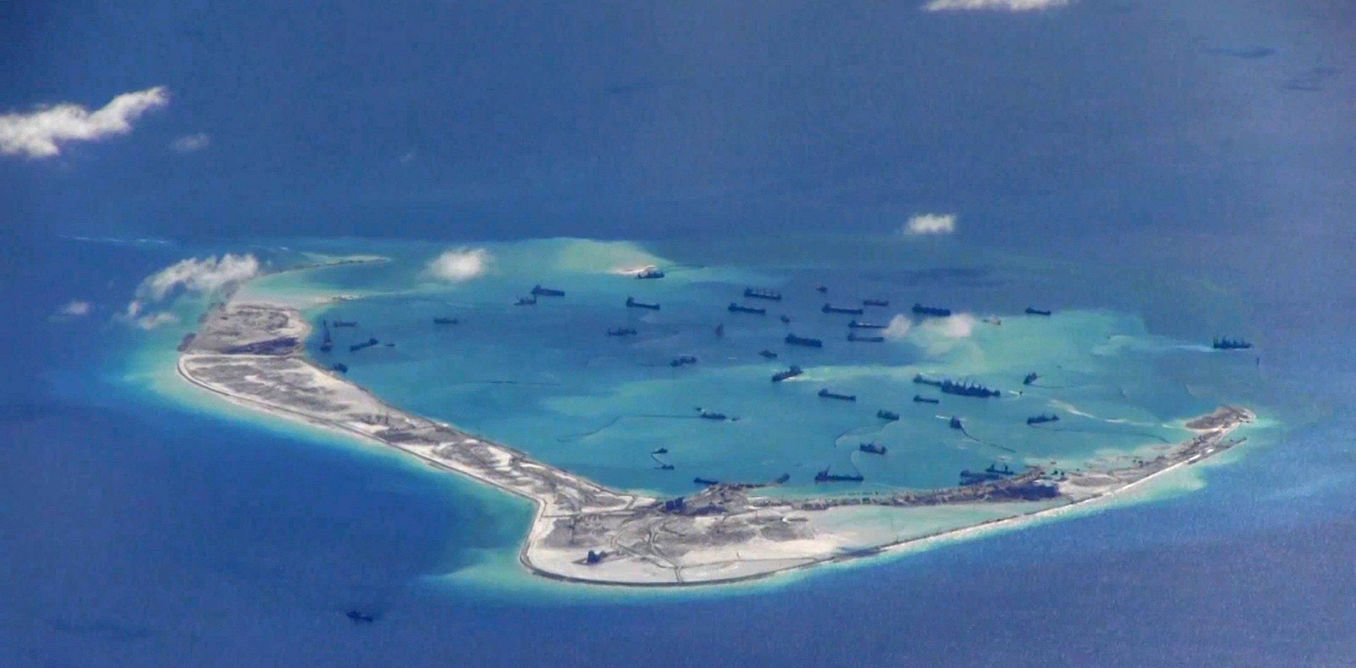 A Growing Chinese Influence
Whilst the West indulges in election after election and manages their infighting, the Chinese have been slowly future-proofing their country.
The most widely reported story about China in recent weeks was Trump's meeting with President Xi; the focus being the nuclear threat from North Korea.
You may have also seen some other stories like Chinese military expansion in the South China Sea.
The West has a conflicted relationship with China. On the one hand, America would like China to take responsibility when it comes to managing North Korea. However, they do not want China to become so strong as to be uncontrollable.
The Chinese see the situation differently. They have successfully brought nearly a billion people out of poverty over the last few decades. This new middle class needs considerable resources to maintain a reasonable standard of living and not slip back into poverty
What's more, the Chinese do not view America as a reliable partner to ensure the prosperity of their people. As a result, China has focussed on their own self-sufficiency. This extends to agriculture, energy and the ability to defend their resources.
Here are some articles that show the actions of the Chinese from the perspective of the Chinese.
In recent years, China has experienced significant inflation. This has reminded them of the future challenge of feeding and providing energy for a huge population.
The Vice – Signals by Pippa Malmgren
"What costs went up? Property values rose dramatically, at least until the economy began to slow in 2015. Even after a substantial fall in property prices, the cost of rented accommodation in Beijing, Shanghai and other major cities continued to go up.
Food prices have been an issues for the Chinese workers as well. The single most important core foodstuff in China is pork. In January 2016 it was reported that the price of pork had jumped by 9.5 per cent in a month."
Oil prices see biggest increase in 2017, prompting complaints
"Gasoline prices jumped by 0.15 yuan a liter ($0.02 a liter, or nearly $0.08 a gallon) today throughout much of China. Media reports, such as this one (in Chinese) on Sina.com blamed delayed output from OPEC and suspensions of oil production in Libya…
The heavy costs of urban living, from housing to food to gasoline, are common topics of complaint on social media in China, and this event was no exception. One commenter wrote (in Chinese), "housing prices have gone crazy, building materials are crazy, metals are crazy, energy is crazy, and [our currency's] been devalued…," and blamed it all on the "good deeds" of a few powerful people."
Infrastructure
Here are some of the large scale projects the Chinese have embarked on to maintain their food security and economic stability.
China's One Belt Initiative poses serious strategic challenge to the US
"Along its land frontiers, Beijing has also unveiled a hugely ambitious set of infrastructure development plans. The so-called one belt one road initiative, which aims to transform the economic and strategic geography of much of Eurasia.
The initiative, known as the revival of the ancient Silk Road trading route, would link Asian markets with economic groups in Europe.
"The scale of the OBOR programme is indeed mind-boggling: the China Development Bank alone is expected to underwrite some 900 components of the initiative at a cost of close to a trillion dollars; other funders, such as the China Development Bank and the Export-Import Bank of China will commit additional resources, with the anticipated cumulative investment eventually reaching anywhere from USD 4 to 8 trillion," Tellis said."
Is America's bright spot in agricultural trade with China fading?
"The United States has long been the leading supplier of China's agricultural imports, but its market share has been shrinking. From 2012 to 2013, roughly a quarter of China's imported agricultural products came from the U.S. — more than from any other country.
But since growth in exports peaked in 2012 at $25.9 billion, U.S. agricultural exports to China have leveled off and dropped by 17 percent to $21.4 billion in 2016. Brazil replaced the U.S. as the number one exporter of soybeans to China in market year 2012-2013 and is now responsible for around 50 percent of Chinese imports. Meanwhile, Ukraine has overtaken the U.S. as the largest exporter of corn to China. What forces are behind America's loss in market share?"
"Chinese officials are especially cautious of overrelying on the U.S. "The Chinese fear hegemony and if the U.S. would ever hold food security over their heads," said Jim Lambert, a trader with decades of experience in China's agricultural commodities."
Geopolitical Competition in the South China Sea
"On the other hand, however, the US and some of its allies are pushing for a resumption of tensions in the region. Since Trump took office, the new US administration has used some surprising language in comments about the sea issue.
From threatening to prevent China from accessing islands, to sending a US Navy carrier strike group led by the USS Carl Vinson to patrol the sea, every US move has injected negative energy into an otherwise peaceful situation. Meanwhile, Japan is gradually expanding its political, diplomatic and military presence in the region. On the 13th of March, it was reported that Japan plans to send the Self-Defense Forces' largest warship, the Izumo, to the area in May. It will also stop in Singapore, Indonesia, the Philippines and other countries neighboring the sea."
A successful test for China's first cargo spacecraft
"The top headline on all Chinese central state media organs for April 27 is a message of congratulations (in Chinese): China's first cargo spacecraft, the Tianzhou 1, has completed a fuel resupply test with the Tiangong II space laboratory.
The China Daily says that "the technology is crucial to China's plan to establish a manned space station by about 2022." The Tianzhou 1 began a five-month mission on April 20 when it launched from Wenchang Space Launch Center on the island province of Hainan, and will conduct another two fueling tests during this time."
In conclusion…
Imagine the Americans, Russians and Chinese had equal military strength, self-sufficiency in oil and agriculture and similar authority on international politics. How comfortable do you feel with this idea?
It seems this makes a number in our community very uncomfortable. But I'm finding it difficult to justify why America should be the country the pulls all the geopolitical strings, especially if it makes billions of people hungry, poor and wretched. What do you think?
P.S. It was a considerable challenge to find pro-China sites written in English. The best I found was SupChina. It's a curation of Chinese and English language news written by expats and experts. They run a daily newsletter which could be worth subscribing to if you're interested in this topic.