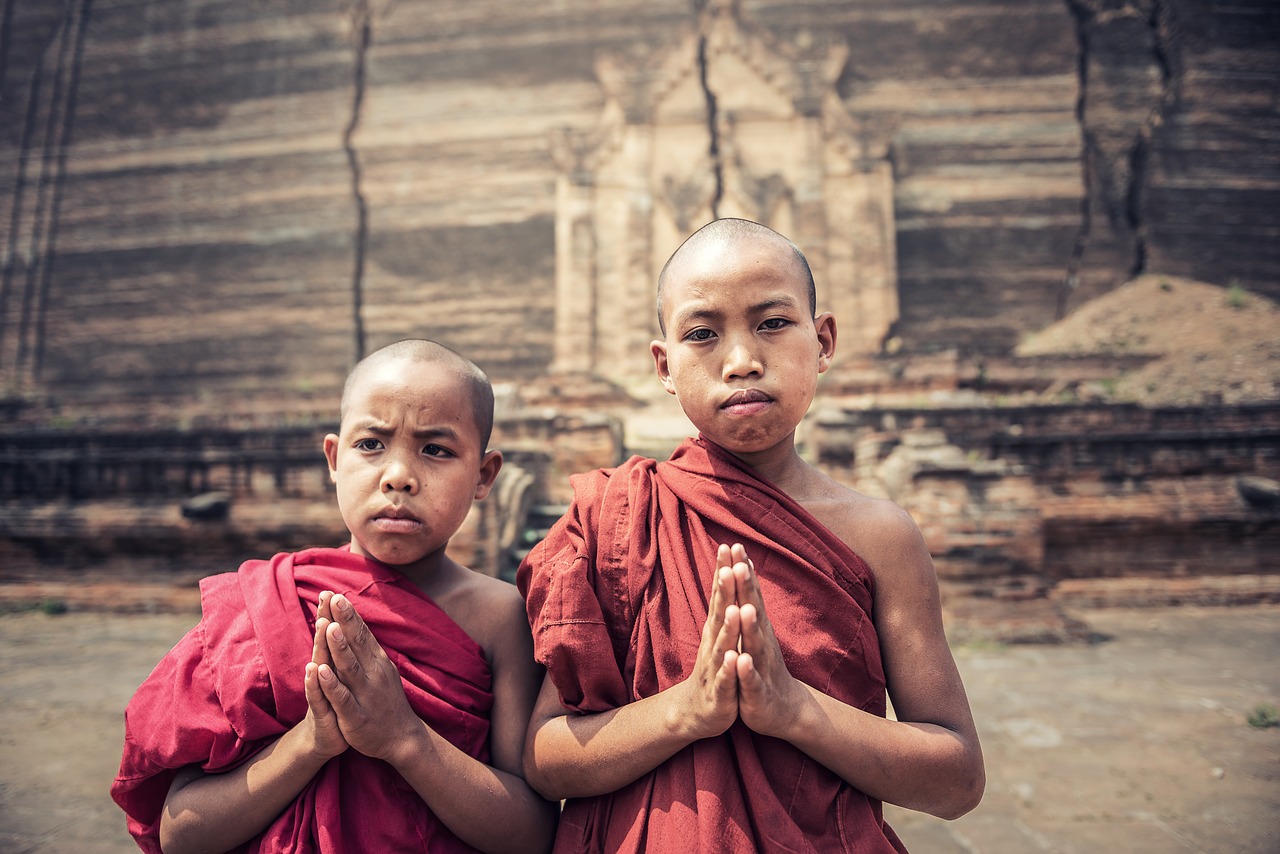 60 Years of War in Burma
There were so many stories in the news this week, it was difficult to choose what to focus on. Should we try to examine Pepsi's reasons for producing their disgraced advert? Take a new view on the fight over Gibraltar between the EU and Britain? Compare the coverage of the Russian terrorist attack with similar European attacks? Focus on the famine in Yemen? Or we could look at the clash of the EDL and Britain First against anti-Fascists in London?
Arguably the biggest story of this week was the continued Syrian civil war. Given we wrote about Assad's perspective last December, I thought I'd take a look at other civil wars that perhaps weren't generating a similar level of interest. So a couple of days ago I started to investigate what was going on in Myanmar (also known as Burma).
At that point, there was very little up to date commentary. That is, until yesterday, when the 1st State Counsellor for Myanmar, Aung San Suu Kyi, gave a BBC interview about the escalating ethnic wars in the region. However, it hasn't seemed to have attracted that much attention in our echo chamber, so I thought it was worth a newsletter
Myanmar has been dogged by conflict and civil war for the past 60 years. In 1962, it was one of the most prosperous countries in the region, with an income per head 2x that of Thailand's and 3x that of Indonesia. In 2010 it had the lowest GDP in south-east Asia.
Burma was once part of the British Empire and became an independent nation in 1948. Although initially, it was a democracy, a coup d'état led to military rule from 1962. From about 2008, the military began to slowly relax their authorititarian grip. Aung San Suu Kyi the current state ruler, was placed under house arrest for 15 years over a 21 year period for speaking out for human rights and against the military government.
In a landmark 2015 election Aung San Suu Kyi's party won, and she has led the country for the past 12 months. Yet trouble still beckons.
Ethnic conflicts in the south-west
Myanmar's ethnic conflicts are the main obstacle to continued progress
"From the moment of its birth in 1948 Myanmar has been riven by civil conflict, mainly between the majority Burmans that occupy the country's central low-lying plain and the hill peoples on its periphery. Myanmar is an artificial product of colonial rule, its borders drawn largely for the convenience of British administrators. The Kachin, Chin, Shan and many other ethnic groups never wanted to share a country with the Burmans; within the newly independent Myanmar, they agreed to do so only on the basis of the Panglong Agreement between them and General Aung San in 1947.
Aung San Suu Kyi: No ethnic cleansing of Myanmar Muslim minority
"I don't think there is ethnic cleansing going on. I think ethnic cleansing is too strong an expression to use for what is happening," she told the BBC's special correspondent Fergal Keane.
Ms Suu Kyi added: "I think there is a lot of hostility there – it is Muslims killing Muslims as well, if they think they are co-operating with the authorities.
"It is not just a matter of ethnic cleansing as you put it – it is a matter of people on different sides of the divide, and this divide we are trying to close up."
BBC Myanmar correspondent fact checks Aung San Suu Kyi
"State Counsellor Aung San Suu Kyi's responses to BBC special correspondent Fergal Keane in an interview released today have been described by Myanmar watchers as "regrettable" and "deeply disingenuous". But for the Lady's millions of admirers, it may be difficult to see how."
… and conflict in the north-east
Thousands of migrants displaced in Kokang
"Laukkai is a border town between Myanmar and China that extensively uses Chinese language and currency, and was in the front line when Kokang insurgents and their allies from the Ta'ang and Arakan armed groups launched offensives against the government army in February 2015. Thousands reportedly fled the fighting to China and to Lashio in Myanmar.
The armed ethnic groups said the reason they launched the offensives is because the Tatmadaw [Burmese military] has refused their participation in the peace process."
In Burma, America is easing out the Chinese
"For years, Burma was a pariah state almost akin to North Korea. There was only limited interaction with both the U.S. and Europe, the most obvious sources of aid, investment and trade. While Asian tigers roared, Burma slumbered."
"[The military] turned to China for military cooperation and economic support. Beijing, which desired Burma's natural resources, including minerals, timber and water, was happy to oblige. The embrace from Burma's northern neighbour grew ever tighter—too tight, in the view of many Burmese."
"For Burma, opening to the West was the answer. Sanctions were eased, Western leaders rushed to visit and business investment flowed in."
"China no longer is the essential investor…Policy analysts and university students alike have complained to me that the U.S. was undermining Beijing's relationship with Burma. Merely being willing to engage Burma has allowed the West to shift the geopolitical balance."
A Chinese-backed dam project leaves Myanmar in a bind
"The Myitsone Dam is among the largest of many Chinese-financed energy and mining projects approved by the military junta that ruled Myanmar until 2011…
But as Myanmar moved toward democracy and controls loosened on public expression, rising anti-Chinese sentiment burst into the open, and the dam became a focus of protest. While officials said the dam would provide Myanmar much-needed cash and electricity, critics said it would cause irreparable harm to the river, destroy fish stocks downstream and displace thousands of villagers.
But perhaps the most incendiary objection was that under the deal struck by the ruling generals, 90 percent of the dam's electricity could go to China. As protests spread to Myanmar's cities, Ms. Aung San Suu Kyi, the country's revered pro-democracy leader at the time, spoke out against the dam.
In 2011, the military-backed transitional government yielded to public pressure and suspended the project.
A Chinese-backed dam project leaves Myanmar in a bind
In a lot of the articles, it can be quite confusing to read up to date pieces about the region. This is because they use language and terminology that can be difficult to follow if you're not familiar with the region.
For example, there are 135 ethnic groups recognised by the Burmese government. There are different attitudes towards the military and the constitutions those governments put in place. Different ethnic groups have different grievances, both with the state, and with each other. I would recommend reading the Wikipedia entry if this area interests you.
In conclusion…
There are a lot of conflicts going on in the world. It would be difficult for everyone to keep track of all of them. The Echo Chamber Club exists to show you news stories that aren't appearing on your news feed. Where once Syria was ignored, now it is the centre of our focus, perhaps in part because it symbolises our relationship with Russia.
It was thought that Aung San Suu Kyi could stabilise the region, and it could be that too much was expected of her given the political situation she inherited. As a result, English-speaking reporters have been fairly quiet about the region for a while. That might change in the near future, particularly if our relationship with China gets more acrimonious.