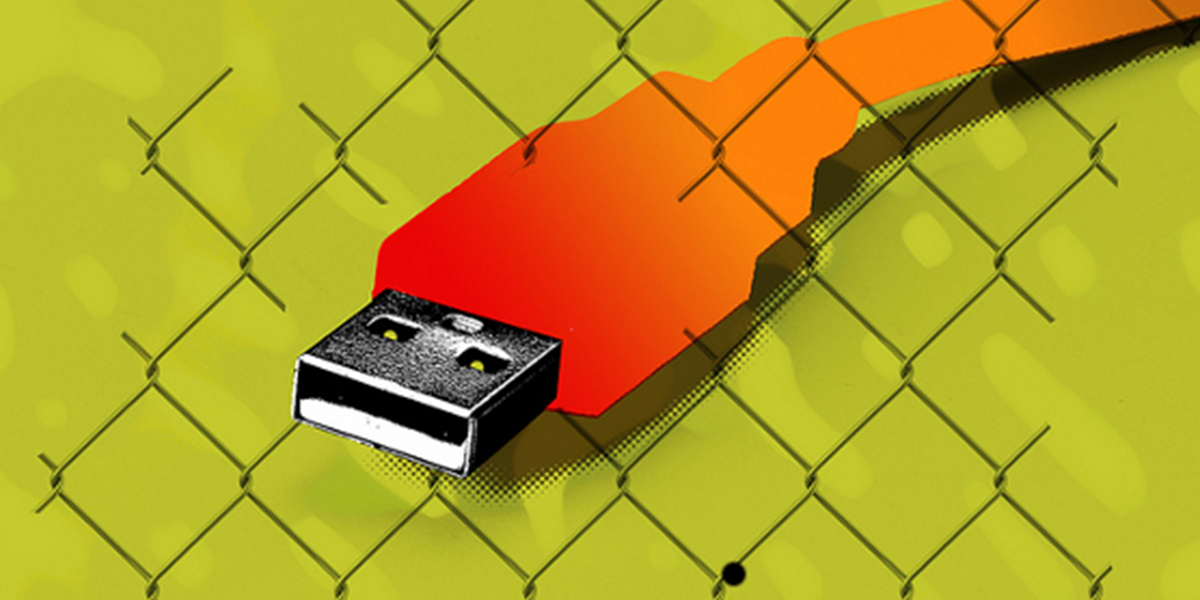 Internet Regulation
This week I'd like to focus on an area that gets little attention from the mainstream press, and isn't often debated in our echo chamber. However, it's one that affects us all, worldwide. We're taking a paddle in the deep ocean of internet protocols and regulation.
In the physical world we don't get to choose our environment. We don't get to choose whether gravity it exists – we simply get to find out about its rules. When it comes to the internet, we are crafting the architecture ourselves. It's incredibly empowering, but it means that every choice is political. At the moment we're leaving it just to the engineers – but these things have real impact on everyone.
The issue with communication of internet regulation is simple. It's just boring. For years tech journos have been trying to make regulation relevant.  But even conversations about privacy have broadly fallen on deaf ears. What hope is there for more obscure internet regulation – like the protocols that send information from a remote server to your device. However, IPv6 is struggling to take off in developing countries. A move to DOI could push the internet towards ideologies favoured by Russia, Saudi Arabia and China. Finally, leaving the Internet Engineering Task Force to create protocol unwatched could mean architectural decisions are predominantly made by an organisation with an extreme macho culture.
Here are a couple of debates in the internet regulation world. Go on. Get involved.
We can stop hacking and trolls, but it would ruin the internet
"Cyberterrorism fears are through the roof. Ransomware is wreaking havoc on corporations, hospitals and individuals. Printers can be hacked to take down the world's largest websites. Put simply, the internet is a mess.
You're probably familiar with all this hand-wringing. What you might not know is that a solution has been around for decades, and in principle we could apply it tomorrow."
"[However, that other solution] could become an "authoritarian internet power grab". [It could] lead to "real-time surveillance and tracking of each device and individual connected to the web". Just as a medical record would be subdivided, you too could become a "super identifier" whose various devices and internet activities all link back to you."
"So yes, we could fix the internet, and do away with all the crooks, trolls and general troublemakers. But perhaps these malcontents are the price we pay for a free and open online society."
Read more by Sally Adee and Carl Miller in the New Scientist
The Authoritarian Internet Power Grab
"A new navigational and addressing technology, Digital Object Architecture (DOA), could enable the real-time surveillance and tracking of each device and individual connected to the web. Some governments are advocating that DOA be the singular and mandatory addressing system for the Internet of Things. They also want this system to be centrally controlled by the U.N.'s International Telecommunication Union, which has contractual rights to the underlying intellectual property."
The Internet Engineering Task Force
Memo Decries 'American, White, Male' Culture at Internet Engineering Task Force
It's no secret that women aren't exactly welcomed with open arms in tech spaces. But a recent memo sent around the Internet Engineering Task Force—the open community that develops internet standards—calls out a culture of hostile behaviour and lacking diversity in arrestingly specific terms.
It reports that excuses are made for parties at fault and that people who do speak out about harassment or hostility can be met with gaslighting: "Further, anyone expressing concern about the behavior is typically admonished to be less sensitive; that is, a recipient of an attack who then complains is often criticized or dismissed."
It's not just open hostility that's a problem; the memo nods to an informal experiment conducted by a women's group within the IETF called Systers in 2012 that revealed behind-the-scenes biases against women specifically in the organisation. They put forward a large number of female candidates for management positions, but despite the disproportionate number, no women were selected.
Famously, in 1943, Thomas Watson, president of IBM said "there is a world market for maybe 5 computers". In 2017, 8.4 billion 'things' are connected to the internet. Each device needs an IP address so information can be sent to them. However, the world has begun to run out of IP addresses. As a result, IPv6 has been in the works to replace the predecessor, IPv4, since the late 90s. This is still proving an issue – particularly for those in developing countries.
Challenges for regions where where deployment is not taking off
"But still mostly in the developing world IPv6 deployment rate is far behind. As part of the 2016 IPv6 BPF initiative we have also tried to find the deployment challenges in the developing nations. It has been observed from the survey that still there are lacks of motivations, few technical challenges remains and lastly in most of the countries no real initiatives from the governments to promote or encourage IPv6 deployment to fulfill the need of connecting the unconnected."
Per country IPv6 Adoption
[Green] Regions where IPv6 is more widely deployed (the darker the green, the greater the deployment) and users experience infrequent issues connecting to IPv6-enabled websites.
[Orange] Regions where IPv6 is more widely deployed but users still experience significant reliability or latency issues connecting to IPv6-enabled websites.
[Red] Regions where IPv6 is not widely deployed and users experience significant reliability or latency issues connecting to IPv6-enabled websites.
To wrap up…
I found the best site to follow tech regulation is The Register. There's little narrative of debates going on in the mainstream media, which is possibly why this newsletter was so hard to curate.
It's also the reason why these debates seem to centre so much around one particular type of thinking. The majority of people who are governing the internet are white, male and from America, and so these issues are reflected in the one-track discussion. We are literally building a new digital world – the implications of which will affect everyone's politics. There needs to be more diversity. I would love to see some more mainstream articles that articulate the debates going on governing bodies like ICANN, IETF, ITU and others.
Also – I am on the look out for people to help me curate newsletters for the ECC. If you'd like to work with me then please use the contact page to get in touch.