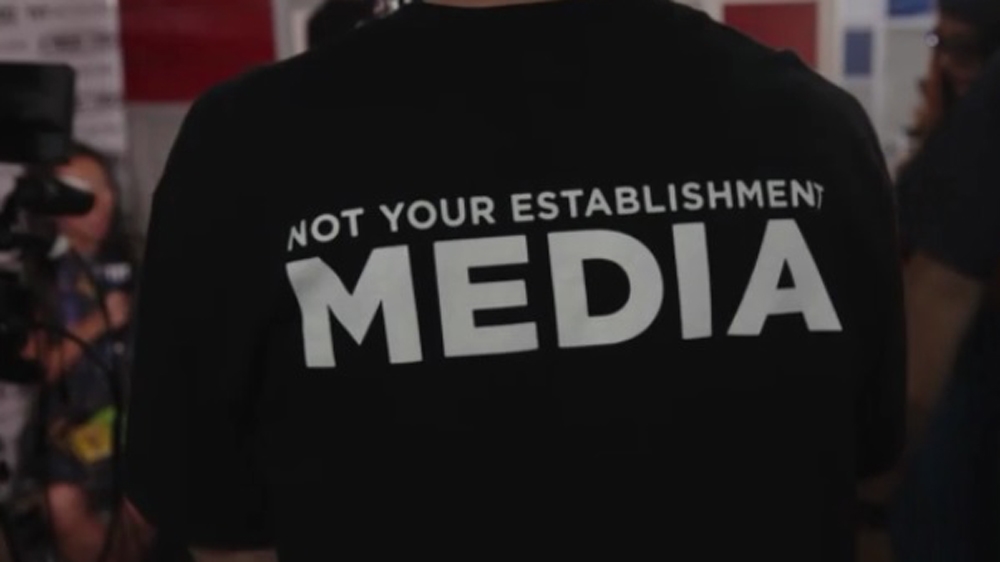 A New Era of Hyper Normalisation?
The ECC has been going for nearly 7 months now. There have been two occasions where our monitoring of a centrist echo-chamber is inundated with different news stories and information. The week of 5th – 11th November was one of those, (that was the week of the presidential election). The last few days have been equally noisy. There have been so many different accounts about today's inauguration of Trump – the scandals erupting around him – and the injustice of it all – that it's difficult to pick just one to offer an alternative point of view.
In addition to this, this week Theresa May outlined her plan for leaving the EU, Yahya Jammeh refused to step down as President of The Gambia and police tasered their own race-relations officer in Bristol, UK.
I could offer a Pro-Trump point of view, however, it's kind of obvious – his supporters are victorious whilst criticising and baiting the mainstream media. A topic I've broadly covered before. So I've decided to go down a different track.
Straight after the election, there was considerable worry that the mainstream media would 'normalise' Trump. Many commentators believed large media organisations played down the abnormality of his election almost immediately.
I know the 'normalisation' argument fits in with the liberal / progressive rhetoric. And I know the whole point of the ECC is offering a new point of view – however, I feel that arguing in favour of it would be useful for the following reasons:
The Echo Chamber Club has been called a 'normaliser' – we give credence to views that are thought to be inherently wrong – so this is a different point of view to those inside the ECC echo-chamber.
From speaking to some of you, it seems that the concept of normalisation is confused in the wider media landscape and needs strengthening.
It's important to hold our leaders to account – I believe this is one of the main responsibilities of the press.
What normalisation means
"Normalisation is the process through which wisdom becomes conventional and utopian ideals slam against questions of feasibility.
Normalisation isn't just a matter of human-interest stories and a faith in checks and balances. What we think of as normal shapes our field of vision; it tells a story of the world and its possibilities. Racism, sexism, and the other hatreds and phobias lately on display didn't become normalised this year. They've always been normal—for some of us. For those of us who long had to get used to these things, what is now being called normalisation is merely a form of the resignation that attends life and its possibilities."
Breaking the constitution
Emoluments: Trump's coming ethics trouble
"The Emoluments Clause prohibits the president from accepting anything of value from a foreign government. The clause expressly prohibits both "presents [and] emoluments…of any kind whatever."
We are in danger of having a president who could violate it if he does not disentangle his business operations from foreign governments."
"Trump's lawyer, Sheri Dillon, has said that "Trump wants there to be no doubt in the minds of the American public that he is completely isolating himself from his business interests." But if that were actually true, Trump would have done more—much more—to separate himself from his global business empire. Instead, he adopted the mere shell of a plan, utterly inadequate to the demands of the Constitution."
Trump's Washington hotel could trigger early test of conflicts
"The Old Post Office in the nation's capital is likely to be an early flashpoint. Mr Trump has redeveloped the historic building as a hotel under a 60-year lease that he signed in 2013 with the General Services Administration, an independent agency of the US government that owns and manages federal properties.
Lawyers say that on his first day in office Mr Trump will be in violation of the lease, which prohibits any elected official from benefiting from it. Democrats in the House of Representatives have urged the GSA to enforce the lease.
"It would be up to the GSA, which on January 20 starts working for him," says Richard Briffault, a Columbia University law professor who is not swayed by the opposing argument that because Mr Trump signed the lease before his election, he is not in violation of the bar on officials benefiting from the agreement."
Trump's debts are widely held on Wall Street, creating new potential conflicts
"Mr. Trump has previously disclosed that his businesses owe at least $315 million to 10 companies…
"The problem with any of this debt is if something goes wrong, and if there is a situation where the president is suddenly personally beholden or vulnerable to threats from the lenders," said Trevor Potter, who served as a general counsel to the presidential campaigns of Republicans George H.W. Bush and John McCain."
In conclusion…
I wanted to concentrate on the aspects of Trump that are constitutionally abnormal, as opposed to morally abnormal, as I feel these examples have greater appeal to objective logic instead of emotion. Thus they are more likely to persuade a Trump sympathiser. These are also genuine firsts for a new President – and something for us all to keep an eye on.
We'll be back to usual next week with a point of view, owned by another identifiable group, that challenges the liberal and progressive narrative. If you would like to curate a newsletter, or you have an idea for what we could do then please email me – editor@echochamber.club (I mean it – please get in touch).