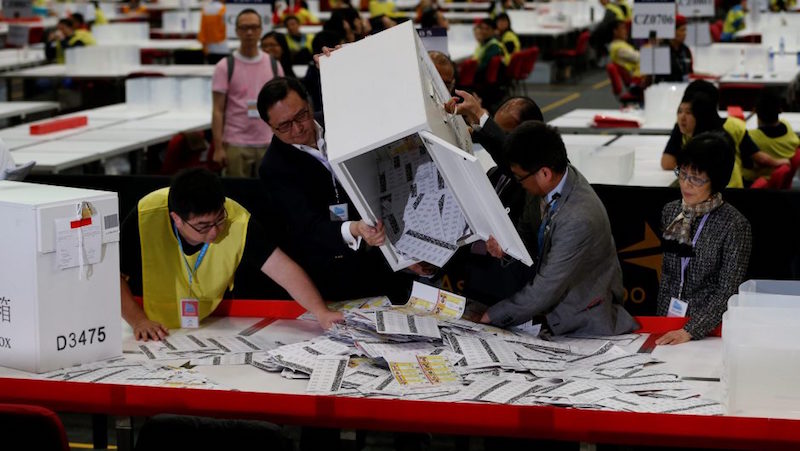 Are there parallels between Hong Kong separatists and Brexiteers?
The British Media got sick of the hard stuff this week and indulged in their favourite subject. Break ups.
We love talking about break ups too – but as much as we spent hours on the phone chatting about Brangelina and Mary Berry – we're more interested in seeing what is going on in the rest of the world, to see if we can learn anything about our own domestic politics. Which heavily features poor relationships too.
Hong Kong is a former British colony by the South China Sea. Since the territory was handed back to the Chinese in 1997, there has been growing unrest and talk of independence from China. In it's recent elections 30 pro-democracy legislators were elected, including 6 who want a direct break from Beijing.
The parallels are there. Both the UK and Hong Kong want separation from a much larger body. They both cite the lack of democracy. However, Hong Kong wants separation from an undemocratic establishment in principal – and debatably have much less in common with China than we do with the EU.
Or perhaps there are more parallels between Scotland and the rest of the UK… let us know what you think.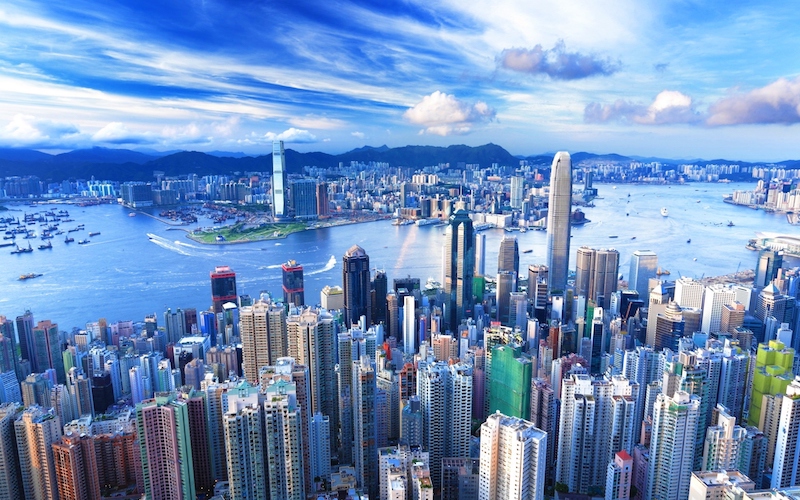 Hong Kong became a British Colony in 1841. It was given to the British by the Chinese for trade reasons – the British were looking for a port to access the area. At the time, it was small rocky island, without a port, liable to typhoons, with population of only 1,500 fisherman. Neither side were particularly happy about the outcome of the deal.
However, within 3 years the population soared to 19,000. Now the population is at 7.2 million. As a result, the inhabitants are used to a non-communist state and enjoy the freedoms offered under capitalism. They don't have a typical Chinese identity.
It was agreed the land be given back 100 years from 1897, and so it was on 1st July 1997. Notably, it was exchanged under the proviso that capitalist heritage be kept until 2047.
Read more in The British Empire
How Hong Kong's version of democracy works
"When China took possession of Hong Kong from the British in 1997 it promised the territory a high degree of autonomy for 50 years. In the run-up to these elections, the first since the "umbrella revolution" protests of 2014, local newspapers have been filled with candidates who mistrust those guarantees, and by some who want to renegotiate Hong Kong's relationship with the mainland.
Yet it can be taken for granted that a clutch of parties supported by the government in Beijing will continue to dominate Hong Kong's political system. How does the territory's democratic process work?"
China warns new Hong Kong politicians not to back independence
"Sunday's vote saw activists pushing for more autonomy from Beijing secure a crucial foothold in the city's Legislative Council (LegCo), as fears grow that China is tightening its grip. It was the first major poll since pro-democracy rallies in 2014failed to win concessions on political reform from Beijing.
Some student protest leaders were among those winning seats in the landmark vote. Five candidates advocating independence or self-determination for Hong Kong are to sit in the 70-seat assembly."
Hong Kong's election is proof that "One Country, Two Systems" isn't dead yet
"The only other country that should keep China in check when it comes to Hong Kong is Great Britain," said Jorge Guajardo, Mexico's former ambassador to Beijing. "But they have been rather weak, both through the Umbrella Movement in 2014 and how they reacted to the abduction of a British citizen." The result, Guajardo said, is an "emboldened" China."
Are Hong Kong's best days behind it?
"Activists in Hong Kong would be naïve in the extreme to believe that moves towards unilateral independence would ever be permitted by Beijing. It has reacted with extreme harshness to any such talk in Tibet and Xinjiang."
"The brutal fact remains that unless the government, which has a key role in all of this, can find a constructive way out of the current impasse, there is a real possibility that Hong Kong's best days will be behind it. And that is a lose-lose scenario for everyone."
The Chinese behaviour and perspective
What is needed is a paradigm shift in thinking to address concerns on both sides
"Beijing still wants the Hong Kong model to succeed, even if it's relative economic contribution to China has diminished. As happened during the first decade after the handover, Beijing is capable of bending over backwards in safeguarding Hong Kong's high degree of autonomy. But what it is unlikely to tolerate is allowing the Basic Law, the foundation of "one country, two systems", to be watered down and, least of all, to see Hong Kong becoming a hotbed for separatism."
Chinese Violence – The Umbrella Movement
China is finding it difficult not to adopt their usual strategies with protestors. There have been reports of journalists and citizens arrested unnecessarily. The famous teargas incident of 2014 is detailed below:
"Thousands of pro-democracy protesters paralysed parts of Hong Kong's central business district on Sunday [28th Sept 2014], as police in riot gear attempted to disperse them with teargas and pepper spray."
What is The Echo Chamber?
The Echo Chamber sends a weekly newsletter with views that are not discussed on metropolitan social media feeds. We take on a different topic every week and send to our hundreds of subscribers. We don't send any spam. Sign up today!