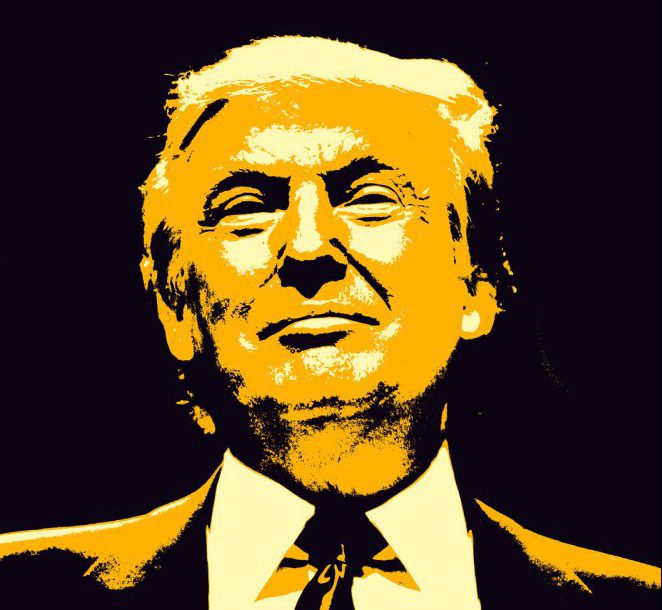 Donald Trump's Persuasive Wizardry [by Dilbert]
If you don't think you've heard of Scott Adams, then you've definitely seen his work. He's the man behind the Dilbert comics.

Adams writes about the American Election in his blog. Instead of campaigning for a candidate, he analyses the persuasion tactics used by Trump and Clinton.
He believes Trump will win by a landslide – despite the current polls.
This is the subject of The Echo Chamber this week for two reasons. Firstly, it's important to read articles that challenge the status quo – in this case that Trump is a moron. Secondly, it's interesting because of the reaction metropolitans and liberals have had to Adams' positive commentary.
Since writing about Trump's persuasive power, Adams claims his income has dropped by 40% and his speaking career has ended. This is despite the fact Adams has never endorsed Trump, but simply writes about one of his core skills. It's a small example that shows neither side is immune to intolerance.
Here are a few select articles on Trump's persuasive power:
Why Political Experience is an Irrelevant Argument Against Trump
"As far as I can tell, all seventeen Republicans and three Democrats in the primaries had enough brains and experience to do the job of president. That's because they all know how to leverage the experience of others, also known as leadership."
Kanye and Donald Trump – 'Wizard Persuaders'
"I see Trump as a modern wizard who is baffling the media because he is playing three-dimensional chess on their two-dimensional chess board. Trump is talking directly to people's subconscious. Everything else he says is just a carrier signal."
"Trump isn't just changing politics. He is changing our understanding of reality by brushing aside the illusion that humans use reason to make important decisions. This extends well beyond politics."
Others Predicting the Victory of Trump
"The primary motivation in [writing] this is to argue against the self-satisfied misconceptions of status quo representatives, who "refuse to adapt to reality," whose "explanations" take the dominant system for granted, and who write as if from the depths of a permanent static equilibrium."
Michael Moore endorsed Sanders, but firmly believes the mainstream media underestimates Trump…
"Well, folks, this isn't an accident. It is happening. And if you believe Hillary Clinton is going to beat Trump with facts and smarts and logic, then you obviously missed the past year of 56 primaries and caucuses where 16 Republican candidates tried that and every kitchen sink they could throw at Trump and nothing could stop his juggernaut."
Nate Silver's Five Thirty Eight
Nate Silver has successfully predicted the outcome US elections since 2008. He currently believes Clinton has a 86.3% chance of winning. However, he failed to predict the nomination of Donald Trump in the first place.
What is The Echo Chamber?
The Echo Chamber sends a weekly newsletter with views that are not discussed on metropolitan social media feeds. We take on a different topic every week and send to our hundreds of subscribers. We don't send any spam. Sign up today!