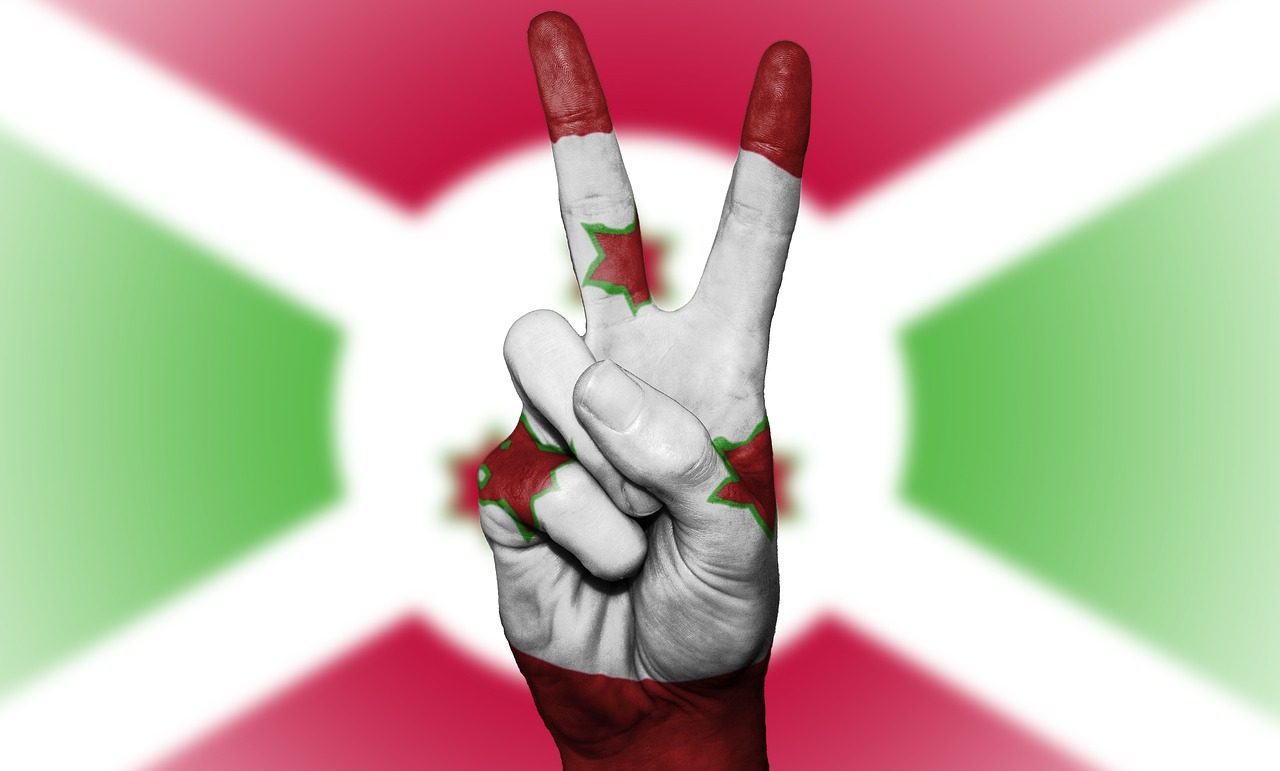 Untold stories
At the Echo Chamber Club, we like to offer alternative opinions on topics that you've probably heard of, but we do also like to draw attention to international issues that perhaps don't reach the front page of our favourite newspapers. So whilst it's been a fairly heavy news week – Trump (and the many stories), Trans people and the American military, the Charlie Gard case, falling male sperm counts and the banning of diesel & petrol cars by 2040 in the UK – I wanted to focus on something slightly different.
About a year ago we curated a newsletter about the escalating political situation in Burundi. Burundi is a small country in central Africa, just south of Rwanda. The newsletter focused on articles from the UN that showed a number of human rights abuses and significant violence from the youth wing of the ruling party called the Imbonerakure.
In the past 12 months, little has been written about the country. You can see the Guardian's articles here on Burundi – there's a sparse selection in 2017. And the Guardian is excellent on world news. The Economist also hasn't written about the country in a little while. This is despite the fact that they still haven't complied with the UN over their human rights issues. However, not complying might not count as 'news'.
I started doing a bit of digging around the topic online – to see what was being written about Burundi and how the country was doing. I came across a few recent articles written from a Western perspective. Interestingly, I was soon contacted by a number of pro-Burundi patriots too. So I thought it would be an interesting newsletter to show you two sides to a story that isn't really being told.
International action needed over Burundi now
"Two years ago, President Pierre Nkurunziza ignited a political crisis in Burundi when he announced that he would run for a controversial third presidential term. Thousands of people were killed, disappeared, and tortured in the violence that followed, and more than 417,000 have fled the country.
Human rights violations remain systematic and widespread. But because they today occur on a smaller scale than in late 2015 and early 2016, they largely escape the attention of the international community. That is a mistake."
Neglected but not over: Burundi crisis continues to bite
"Burundian President Pierre Nkurunziza announced his intention to seek a disputed third term more than two years ago, spawning a period of unrest marked by extrajudicial killings, a failed coup, and ethnic division. Given repeated assurances from government officials and the dearth of media coverage, you would be forgiven for thinking that period ended some time ago. It did not. The country's population continues to face armed violence, civil and human rights abuses, while food insecurity and economic hardship persist. People are still fleeing to neighbouring countries: The UN predicts the number of Burundian refugees will top 500,000 by the end of the year."
The women trying to bring peace back to Burundi
"Rape has been used – and continues to be used – as a weapon of intimidation. Just a few months ago, a video spread on social media showing the Imbonerakure singing a chant that calls on men to "impregnate opponents so they give birth to Imbonerakure." […The chant was condemned by the U.N. human rights chief.] This was not an isolated incident – this chant has been heard all over the country.
Despite everything that's happened, our movement's members don't see themselves as victims of the crisis, but rather as agents of change."
Burundi: Jean Bigirimana 'is not on holidays'!
"On 22 July 2017, day after day, it will be a year without our colleague … A confused feeling invades us. Commemorating a year of "disappearance"? But, apart from his absence of 365 days, we have no concrete evidence to conclude his death. It's always this atrocious doubt. Desperate, one clings to the smallest, the most doubtful hope."
"No, Jean did not "disappear" in Bugarama zone. There were witnesses. But we have not sought the truth [i.e. not investigated as journalists]. We have filed a complaint to the Burundian judiciary, so far without any follow-up.
Iwacu even brought the case to the attention of the UN Working Group on Enforced or Involuntary Disappearances (GTDFI) in August 2016.
We believe that those who "took Jean away," I dare not write, "who killed Jean" count on time and forgetfulness."

As mentioned above, as I was digging around for information about Burundi, a pro-government individual tweeted at me. He suggested the following links.
I did a bit more digging around and found an article on Iwacu (a balanced site which is well worth bookmarking if you'd like to keep up to date on Burundi), which argued the government is being misrepresented.
To wrap up…
This newsletter might seem like a bit of a 'non-story'. However, I've found it interesting for two reasons. It's curious to examine your immediate biases when confronted with completely new information. Which account are we more likely to believe and why? Is this right?
Additionally, I often hear stats about the amount of data that is generated by humans now compared with history. Yet there are still so many areas where there is a real dearth of accounts and opinions. The information may be stuck behind academic paywalls and inside large books in libraries, but there is little easily accessible short-form articles that talk about different cultures, like those in Burundi. There is a lot of work still to do!
Otherwise, I've been working with an intern Sebastian Ullman on our media and social media monitoring. He's written a blog post about the information we collect that guides our editorial choices. If you're interested then take a look here.