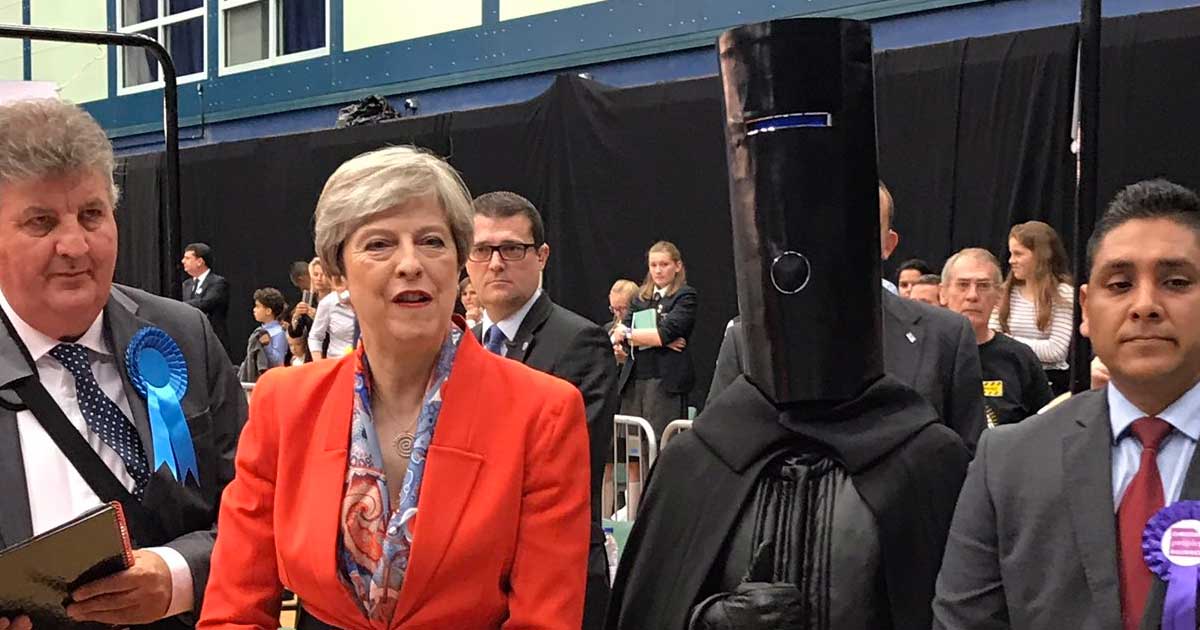 Electoral Reform and Northern Irish Politics
Well that's the end of that! As I mentioned in previous emails, I was not keen to cover the UK election because I wasn't entirely sure where the echo chamber lay. This newsletter is only meant to find new opinions and arguments that sit outside of the metropolitan echo chamber – and without concrete evidence about where these opinions are – then the ECC is in danger of turning into any other political news site with an agenda.
As a 27-year-old, my Facebook feed was filled with Jeremy Corbyn supporters. It was difficult to get away from articles by the Independent. However, I knew there were other ideas out there in this group. Plenty of you explained to me your real concerns about Corbyn's policies. What's more, it was clear where to access an anti-Corbyn point of view online.
For this newsletter, I wanted to touch on two points where there seems to be group consensus after the UK election. [Though these topics may be only relevant for my generation]. The first is around electoral reform – many want electoral change that is akin to proportional representation, and the second concerns the DUP – there is little known about the party outside of NI and first impressions are not good. For the first, I wanted to research the benefits of the first-past-the-post electoral system (otherwise known as the single ballot) and for the second I wanted to find positive and sympathetic articles about the DUP. The second task was trickier than the first.
First-past-the-post
In the UK (as well as the US, Canada and India), representatives (in the UK 'Members of Parliament') are elected by the first-past-the-post system. A voter is given a list of candidates who are standing in their constituency, and the candidate who gets the most votes is elected to parliament.
Why keeping first past the post is vital for democracy
"The second major strength of first-past-the-post is its effectiveness.
Throughout history, it has risen to the demands of the time, often with a brutal decisiveness.
That's what happened when it brought in the Thatcher government in 1979.
The British people recognised it was time for change – and the electoral system didn't let them down.
On other occasions, when the public has felt that none of the major parties have all of the answers, it has led to a hung Parliament – as it did last year."
Choices
"Proportional representation is often defended on the grounds that it leads to coalition governments and compromise policies. But compromises – amalgams of the policies of the contributors – have an undeservedly high reputation. Though they are certainly better than immediate violence, they are generally, as I have explained, bad policies. If a policy is no one's idea of what will work, then why should it work? But that is not the worst of it. The key defect of compromise policies is that when one of them is implemented and fails, no one learns anything because no one ever agreed with it. Thus compromise policies shield the underlying explanations which do at least seem good to some faction from being criticized and abandoned."
Read more by David Deutsch in Ch 13 'Choices' in 'The Beginning of Infinity' 
[Long but worthwhile chapter, I cannot put the nuance of his view in a single paragraph. Starts at p.337]
If it ain't broke
"We may be frustrated with the dominance of a majority government, but we like even less the horse-trading and political manipulations of minority governments. The first-past-the-post system of selecting MPs also has the advantage of encouraging political parties to be broadly based and ideologically moderate, so that they can obtain enough support to form a national government.
Given the geographic, linguistic and cultural diversity of the country, the ability of a political party to accommodate this diversity becomes one of the tests it must meet in order to form a government. As much as the first-past-the-post system allows for majority governments to be the rule rather than the exception, it is important to recognize that this system also allows for regional or ideological voices to emerge and be represented in our national legislature."
The Democratic Unionist Party (DUP)
Things may change overnight (I'm researching and writing this on Saturday daytime), but to date, the reaction to the DUP has not been positive. They are anti-abortion, anti-homosexuality, pro-creationist and have links with paramilitary terrorist groups. There also may be an issue with the Good Friday Agreement as Westminster would no longer be an independent arbitrator in Stormont (NI parliament) disagreements.
I curated a newsletter on Northern Irish politics in January of this year – it was clear then that interest in NI had significantly dropped off, both in Dublin and in London. Now we might have to educate ourselves again.
Who are the DUP?
"The Democratic Unionist Party, founded and led by the late Reverend Ian Paisley, is the only Northern Ireland Party that was in favour of Brexit while most Northern Irish voters supported Remain.
Although the DUP regularly votes with Conservatives in the Commons its own manifesto diverged from Theresa May's in its support for retaining the pensions triple lock and universal winter fuel allowance.
But it shares common ground with Sinn Fein, the Irish government and Mrs May in wanting a "seamless and frictionless" border with the Republic after Brexit."
[favourable portrait of the DUP]
From Westminster, we want:
Sam McBride points out that the DUP had planned for a hung parliament in 2015. He points out that the list doesn't include any reference to Abortion nor LGBT issues, and instead focusses on funding in Northern Ireland and unionism. See it for yourself here:
And here is Belfast based McBride's take on the potential DUP coalition:
DUP and a soft Brexit
"Party leader Arlene Foster said she was determined to see free trade between the two parts of the island after Brexit and will put pressure on the British Government to ensure there are no barriers.
At the same time she has secured a deal with the Prime Minister Theresa May that the North will not have special status but be still an integral part of the UK when a deal is done with Brussels."
In other news…
For the past few weeks, I've been experimenting sending the newsletter out on Sunday mornings rather than Friday afternoons. I'm looking to review this decision this week so please do email me if you have a particular preference.
Also, you may have seen a mid-week email from me about raising funds to hire someone to help me run the ECC whilst I'm at university studying echo chambers. If you work for an organisation who may be able to donate a few hundred pounds a month to help support us – then please do get in contact.