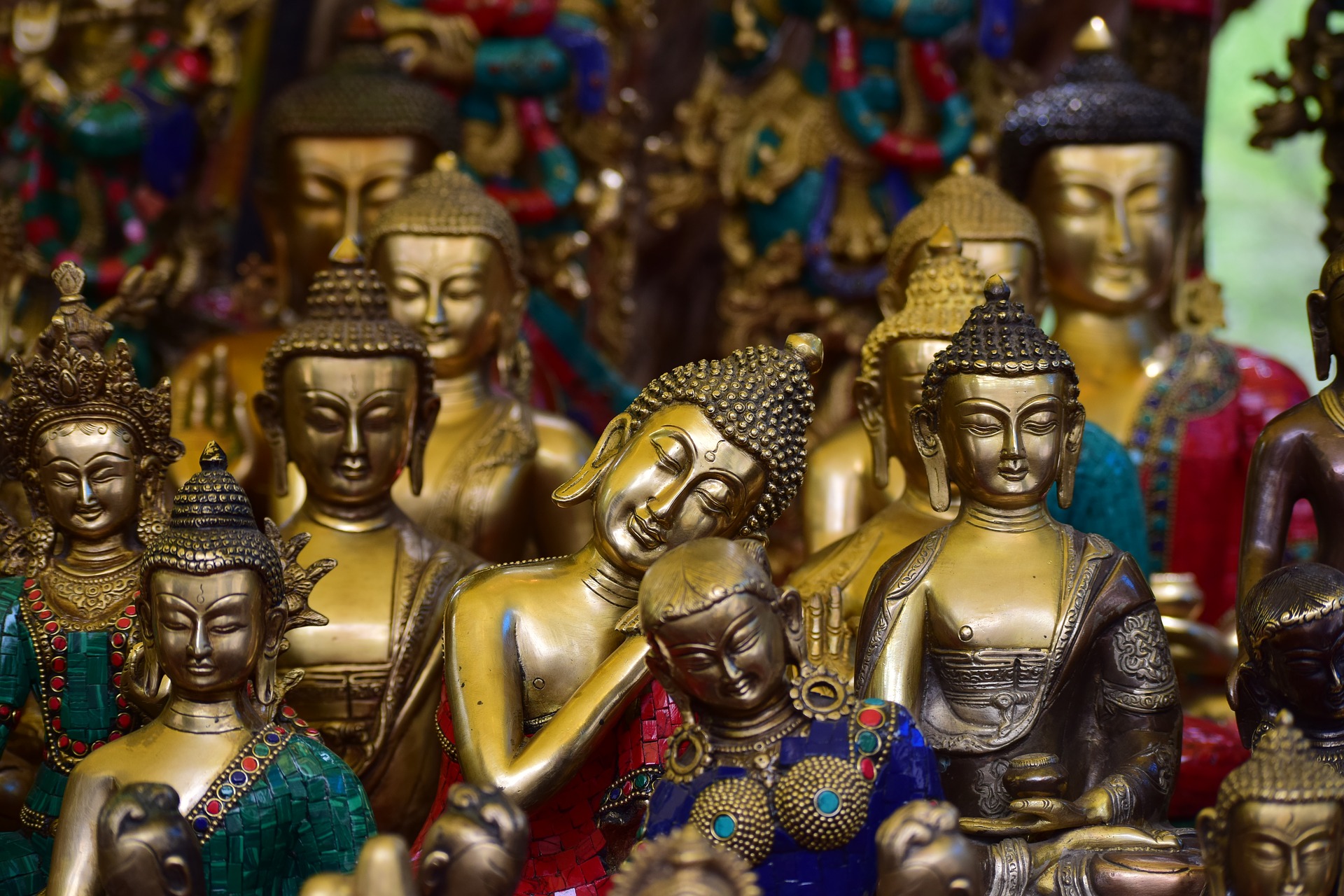 India, Pakistan and Kashmir
Overwhelmingly the news this week has been about Harvey Weinstein – it's been on the front pages of our news sites nearly every day, and it's been what we're sharing on social. As you can imagine, I couldn't bring myself to find an alternative point of view on this story. So instead I've decided to revisit the narrative about worldwide nuclear threat.
Whilst at a conference, I heard Carne Ross talk about echo chambers inflicted on us by global powers. One example is the situation in Kashmir. This is disputed territory between India and Pakistan, two nuclear powers, that in the last 24 months seems to have increased intensity. However, he points out, Kashmir is not even on the agenda of the UN Security Council. Ross says this is because of India's influence – they don't want it on the agenda.
Although you could argue the threat of nuclear warfare between North Korea and the US is more acute right now, the threat of nuclear attack between India and Pakistan has been more persistent.
The India run part of Kashmir is the only Muslim majority region in the nation. The Kashmiris here generally want to be part of Pakistan, or completely independent. Both countries seem to be moving their armies around the region, but it's very difficult to find established Western press on the issue – so much of what I've found come from Kashmiri voices on social media, rather than researched articles on the web (which I prefer, because I can better establish motive and 'truth' from an article rather than a social media account).
Here's what I've found – and I hope you find it interesting.
Kashmir conflict: Do nuclear weapons prevent all-out war?
"Pakistan refuses to adopt a no first-use policy, which means it could hypothetically respond to India's use of conventional military force with a nuclear strike. This is no empty threat. Pakistan, according to estimates from experts in August, has between 110 and 130 nuclear warheads and is described as boasting "the world's fastest-growing nuclear stockpile." Most critically, it is emphasizing the production of tactical nuclear weapons, which are meant for actual battlefield use.
India, meanwhile, boasts about 100 to 120 nuclear warheads. It has no known plans to develop tactical nukes. And it has adopted a strict no first-use policy."
Is Kashmir The Trigger For Nuclear War?
"The Vishva Hindu Parishad (VHP) in India is a right-wing, religiously-based ultra-nationalist political party with a large following which actively supports the ruling Bharatiya Janata Party, which bases its policies on the aspirations of a strongly nationalistic community. The leader of the VHP, Acharya Dharmendra, declared in a speech on June 2 that «India should drop a nuclear bomb on Pakistan for creating tension at the border. It is a rogue nation and India must teach that country a lesson. It is important for peace in the Indian subcontinent».
So far as can be determined, no Pakistani politician has yet made such a statement, publicly, at least, but the feeling in Pakistan as regards the use of nuclear weapons is much the same as in India: very many citizens of both countries believe that nuclear weapons just make a bigger bang. This is worrying, to put it mildly, especially as these two well-armed nations are squaring up to each other over the Kashmir imbroglio."
N.B. The validity of Zero Hedge views is disputed, but this is well-sourced
Kashmiri and Pakistani Views
Developed short-range nuclear weapons to counter India's 'cold start' doctrine: Abbasi
Pakistan Prime Minister Shahid Khaqan Abbasi has claimed that Pakistan has developed short-range nuclear weapons as a counter to the 'Cold Start' military doctrine adopted by Indian armed forces.
PM Abbasi, who is currently in New York for the UN General Assembly, said, "We [Pakistan] have a very robust and very secure command-and-control system over our strategic nuclear assets, and I think time has proved that it's a process that is very secure.
"As far as tactical nuclear weapons, we do not have any fielded tactical nuclear weapons. We have developed short-range nuclear weapons as a counter to the Cold Start doctrine that India has developed," he added.
Indian fire kills Pakistan girl in Kashmir: officials
A five-year-old Pakistani girl was killed on Saturday after she was hit in the head by a bullet fired by Indian troops across the border in disputed Kashmir, officials said.
The incident took place in Polas village at Abbaspur sector on the Line of Control, the de facto border dividing Kashmir between nuclear-armed rivals Pakistan and India.
"A five-year-old girl was walking outside her house when a lone bullet fired by Indian troops pierced through her head," official Tahir Mumtaz told AFP news agency.
Pakistan violates ceasefire for 2nd consecutive day
The Pakistan Army today for the second consecutive day fired small arms and shelled forward areas along the Line of Control (LoC) in Jammu and Kashmir's Poonch district.
"The Pakistan Army initiated unprovoked and indiscriminate firing of small arms, automatics and mortars from 0745 hours in the Krishnaghati (KG) sector along the Line of Control (LoC) today," a defence spokesman said on the ceasefire violation.
The year 2017 has seen a sharp increase in ceasefire violations by Pakistan.
Political instability [in Pakistan] will further embolden the Pakistan army
Ever since the attack on the Indian Army base in Uri last year, India-Pakistan relations have been strained. The Kulbhushan Jadhav case worsened the ties. There was little chance of Sharif making any move to improve the ties with India independent of the military.
India's best bet is a demilitarised Pakistan which desists from sending terrorists into the Indian territory. In the longer term, military dominance in Pakistan is not positive for India.
Battle of Ideas 2017
In other news, I'll be speaking at the Battle of Ideas in the London Barbican this year. This is a fantastic event – the organisers manage to reach out to many different people from all backgrounds to discuss all sorts of issues; whether technological, political, cultural and spiritual. If you're already attending, please come and say hi, I love meeting you all. If you're interested in learning more then please check out the website here.